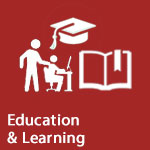 Certified Trainer
As an IT Professional that has been in the industry for 30 years, I am capable of training in many programs and IT based hardware. I have completed both a certificate III and IV in IT at TAFE and a Certificate IV in Training and Assesment and am qualified to teach at TAFE. I believe that there is power in knowledge and my motto is to empower others with that knowledge so they are capable of doing things for themselves.
What can I teach you?
The basics and operation of navigating Windows (200, 98, XP, Vista, 7 & 8)

How to surf and get around the internet and what to avoid

All programs in Microsoft Office (Word, Excel, Powerpoint, Etc.)

Training in the basics of Graphic Design using Photoshop

Training in the basics of Web Design using HTML and CSS

Tips and Tricks that can be used with computers to make life easier

How to copy, burn and make CD\DVDs

Advice on Purchasing Computers and good programs to install

Training in iOS devices like iPhones, iPads, iPods and Apple TVs

Security and Protection programs for your computer

This is just a small list as there are many more that I could list

And how to get the most out of your technology!
Give me a call to talk about what training needs you might have to see if I can help.